Resident Artist
Hi I'm Anne Cradden
Room 13 Inquiry has been a revelation for me. At the start, I thought that helping the students with their investigations and then doing my own work in sculpture and drawing would be two entirely separate strands of the same project. However, the fact that we work side by side has meant that an incredibly dynamic creative environment has developed, where I believe the students' approach to art making, and my own, have evolved and changed at a fundamental level. We have been working with an emphasis on experimentation and process rather than on "the end result," and I have been amazed, not only by the work the students have produced, but also the important and exciting issues that come up in the studio, such as the value of contemporary art, the intersection between art and science, and the meaning of beauty.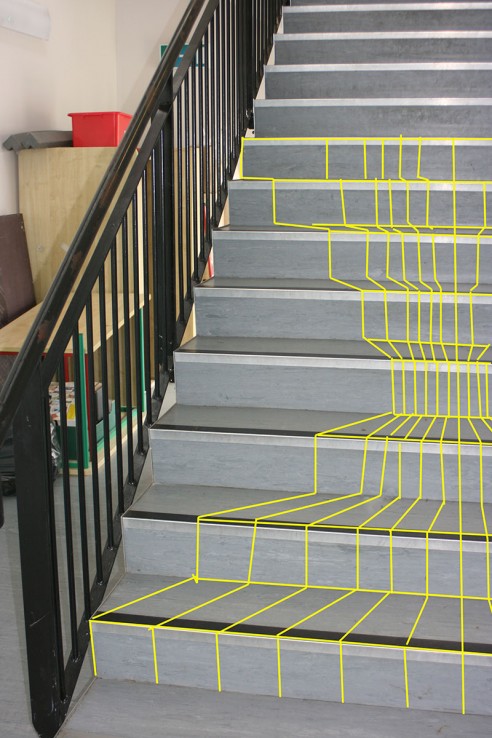 A Unique Working Environment
Room 13 Inquiry has also fundamentally changed how I produce my own work. On one level, being able to use the school building for temporary sculptural installations has been incredibly inspiring. More importantly, sharing the studio with the young artists has meant that constant consultation and discussion with them has become the norm for me, and now I find their input, their unique perspective, and their practical help invaluable.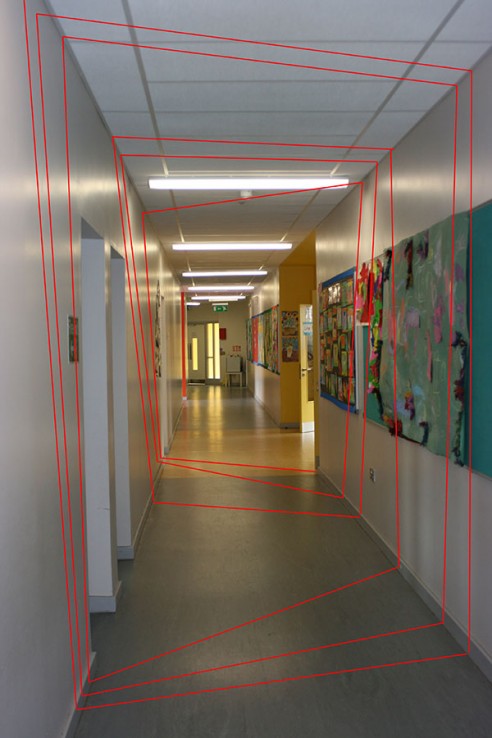 Using the school building was an amazing opportunity offered by the school.  The idea was to draw attention to the sculptural nature of the places and spaces the children traverse every day. Designing and making the work led to enlightening consultations with the children as to how the proposed designs might or might not work and why, the children helping me test various materials and ideas, some very interesting discussions and suggestions by passers-by in the corridors when the work was being made, and impromptu visits by staff and pupils to Room 13 to comment on the work; I envisage that these discussions will continue as long as the work is in place in the school!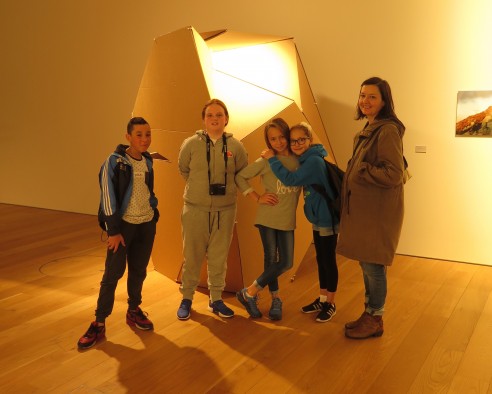 Exhibitions
Having this studio space available meant that I was able to accept an invitation to take part in the exhibition Lines of Negotiation at the Lexicon library in Dun Laoghaire in September 2016. I was able to be more ambitions and to make sculptures and drawings on the large scale I wanted, and I also had the opportunity to consult with the children and get their reactions as the work was being made. The take-down and aftermath of the show led to some really interesting studio sessions with the children, and they were able to take the concept and the materials in new and interesting directions, revitalizing and reenergising it in unforeseen ways.